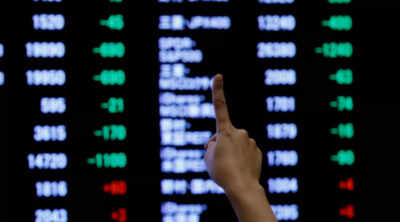 Stocks around the world tumbled on Friday, along with oil prices, after evidence of a new coronavirus variant detected in South Africa prompted some countries to reinstate travel restrictions, reigniting concerns about the economic toll the pandemic could impose after months of recovery. The S& dropped 1.3% and European markets fell 3-4%. Futures of West Texas Intermediate oil, the US crude benchmark, fell more than 6% to $73.39 a barrel.
Demand for the relative safety of government bonds jumped, pushing their prices up and their yields down. The yield on 10-year US treasury plunged as much as 13 basis points, or 0.13 percentage point, to 1.5%, the most since November 4th, 2020, the day after the US presidential election. The yield on Germany's bund, Europe's benchmark bond, fell 7 basis points to minus 0.32%. Stocks that flourished under lockdowns rose, including Zoom and Netflix.
Meanwhile companies vulnerable to travel restrictions, like Carnival and Boeing fell. As several countries rushed to restrict flights from South Africa, airline stocks also dropped.

FacebookTwitterLinkedinEMail